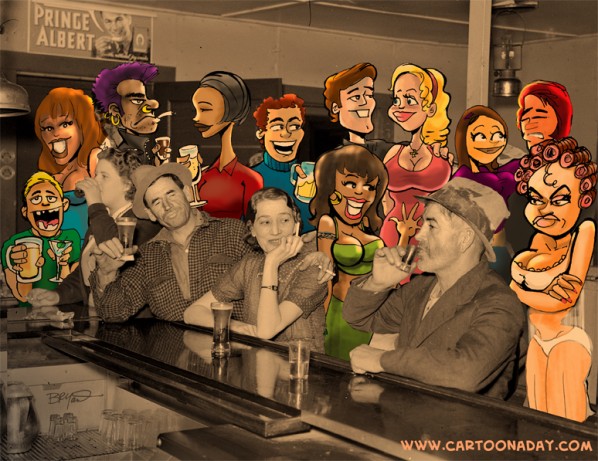 From the TV Show 'Cheers', an Old Time Saloon.
And NOW for something completely different!
While surfing the net for interesting photos and ideas, I fell over this black and white original photograph of a Saloon in Craigville, Minnesota, circa 1937. I recognized almost immediately that it was colorized and used in the opening sequence to the TV Show 'Cheers'. I thought it would be fun to add my own spin on it buy drawing and coloring new patrons. It was kinda fun, and I hope you find it interesting.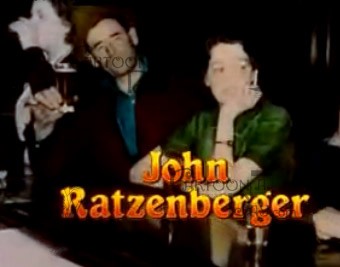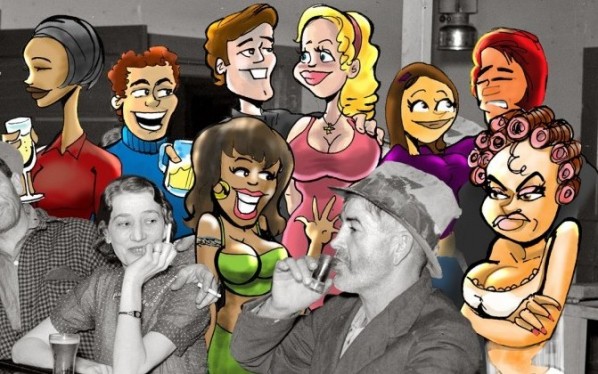 And here's the origianl black and white version, without a top layer of sepia-tone wash.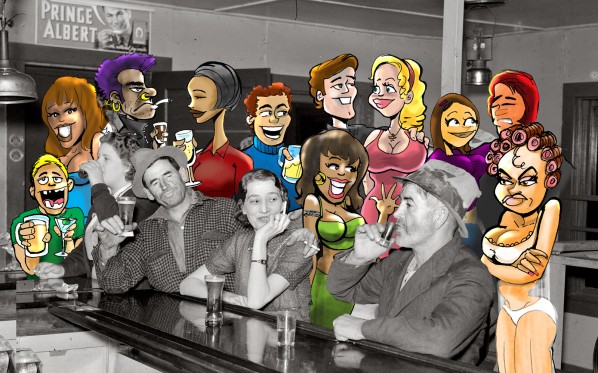 More Cartoons Like This:
A black and white photograph from the 30's was used as a backdrop for an updated cartoon scene. The funny cartoon people are interacting with the photographic people.
Inspiration:

Inspired by a neat black and white photo I saw, reminding be of CHEERS.