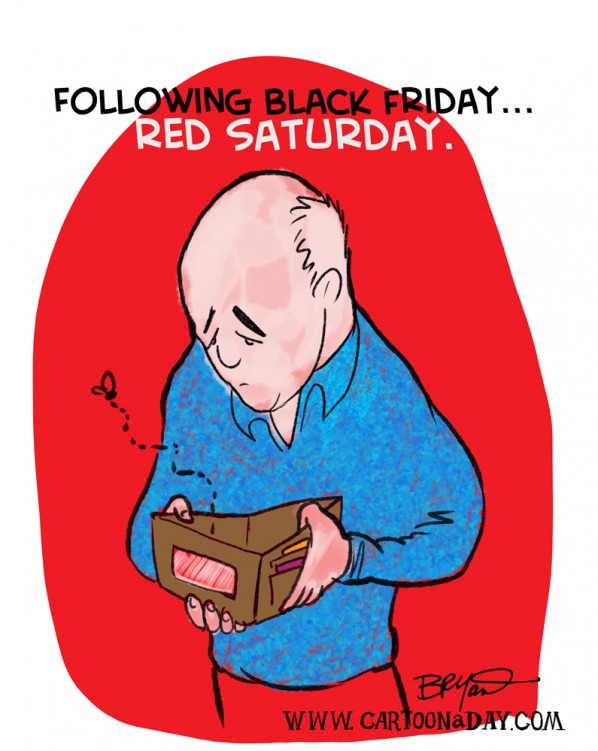 Day After Black Friday-Red Saturday
Well Black Friday has come and gone, and retailers are boasting record sales numbers this year over last year. I hope you got a lot of your Christmas shopping done, now that you're broke again.
More Cartoons Like This:
A cartoon man stares into his empty wallet after splurging on Black Friday.