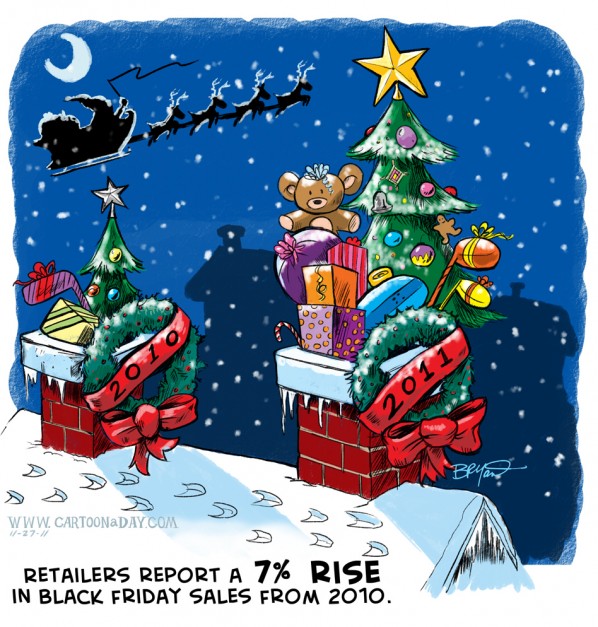 Black Friday Sales Up 7 percent from 2010
It's true…retailers are claiming a slaes increase from the Black Friday benchmark used last year (2010). Seven percent may not seem like a lot, but retailers think it's significant. Hopefully 7% is low enough for shops to continue December offering better deals, but high enough to provide a glimmer of hope for the economy.
More Cartoons Like This:
Cartoon illustrating the reported 7% Retail increase during Black Friday in 2011 over 2010. This cute cartoon takes place on a roof with Santa.