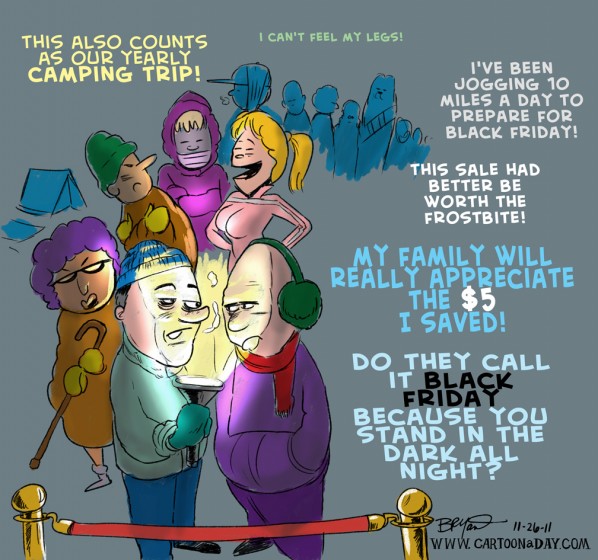 Black Friday Shopping Cartoon
"Do they call it Black Friday because you stand in the dark all night?"
If you're reading this, you either A) Aren't insane enough to go shopping on Black Friday; B) ARE insane and are reading this in line on your mobile device; or C) Just woke up and realized you missed all the door buster sales for Black Friday.
More Cartoons Like This:
A night time cartoon featuring customers standing in line for Black Friday shopping. Shopper comments reflect the long wait.