Underwater Mermaid in A Bar Cheers Cartoon
Here's what you get when you combine a migraine headache, too many cups of coffee, a thirst for exploration, and serveral bad ideas into one digital painting…a Mermaid -type woman toasting a submerged diver in an old-style diving bell.
And sto highlight the paint detail of this mermaid underwater scene, here are some enlargements: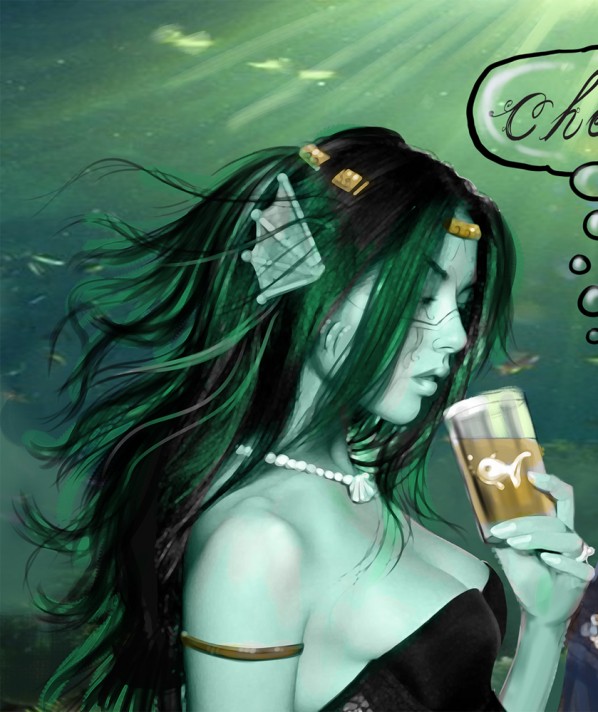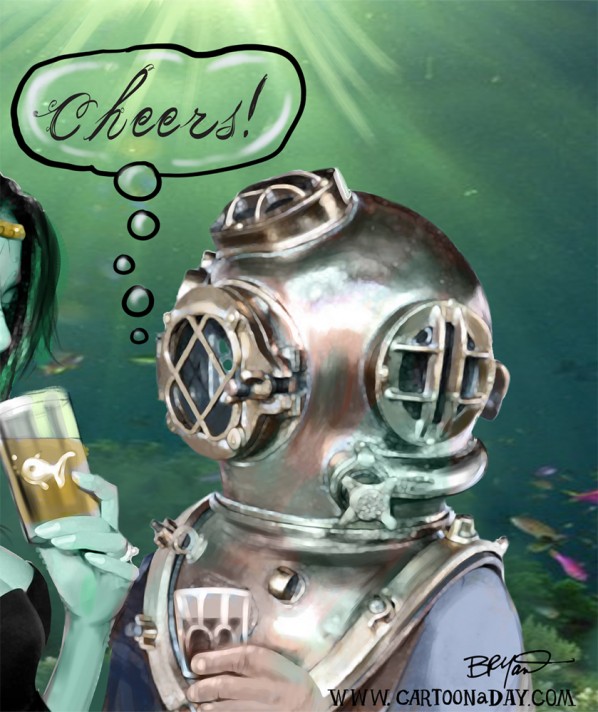 More Cartoons Like This:
A fantasy painting of an underwater scene. The scene features a diver and a mermaid.