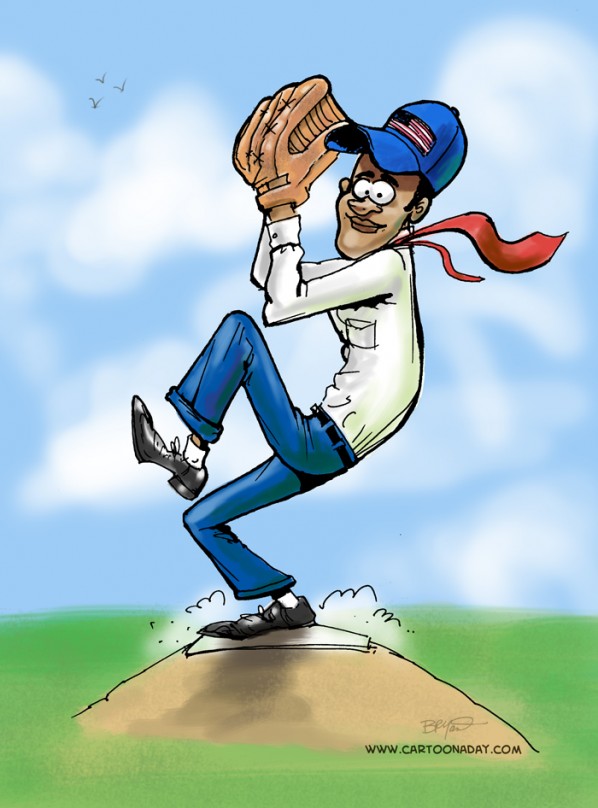 Obama to Throw First Pitch of 2010 Baseball Season
I can't wait to see what President Obama looks like when tossing the opening ball for the baseball season. My imagination says he'll windup like a pro, but more likely than not he will chuck it up there sidearm at about 20 mph. Either way, past Presidents aren't known for their athletic performance.
More Cartoons Like This:
President Obama pictured as a pitcher. He appears poised on a pitching mound throwing the first pitch of the 2010 baseball season.
Inspiration:

Inspired by Opening Day, April 5th, Baseball Season, and Pitching Presidents
Media:

Pen on paper, scanned
Process:

Colored in Photoshop with Wacom tablet
Time:

Pen: 20 Minutes, Color: 25 Minutes