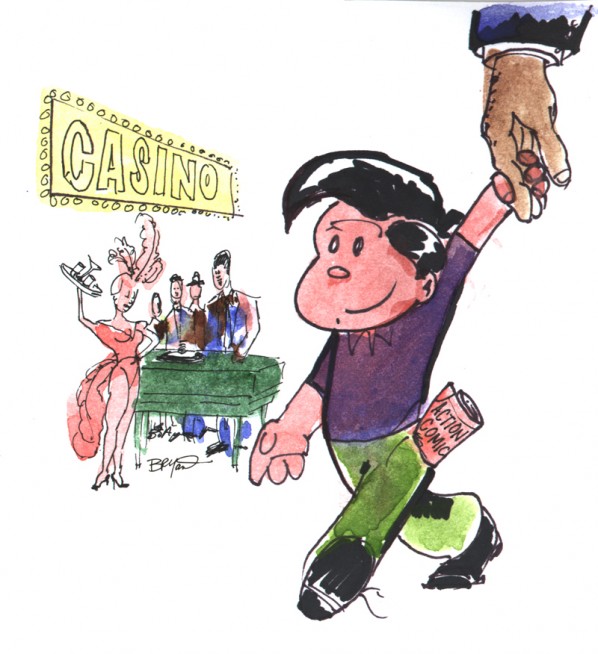 Here's some watercolors, (yes real watercolors) I did for a magazine article Illustration about a boy who grew up in Las Vegas. No social commentary here, just fun illustrations.
More Cartoons Like This:
Watercolor illustrations of a boy In Las Vegas. The boy is seen in 3 illustrations growing up in a Las Vegas environment.
Inspiration:

Inspired by an assignment to illustrate a child growing up in Las Vegas