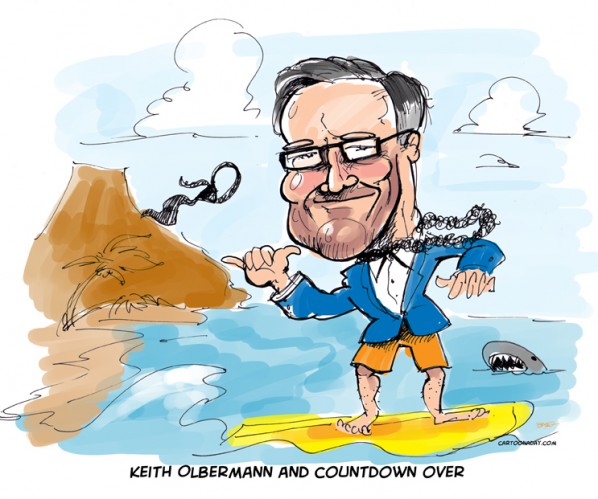 Keith Olbermann Countdown Runs Out
Keith Olbermann abruptly left TV and MSNBC due to….well who knows what, really. Some say loose canon. TIme will tell, and I'm sure we'll see him again all over internet webcasts. Being Saturday, this was a 10 minute pen sketch over breakfast and colored in Photoshop in another 5. Here's a TMZ story on it.
More Cartoons Like This:
MSNBC Countdown TV Host Keith Olbermann Abruptly leaves the show and creates speculation. Olbermann takes a surfing vacation.