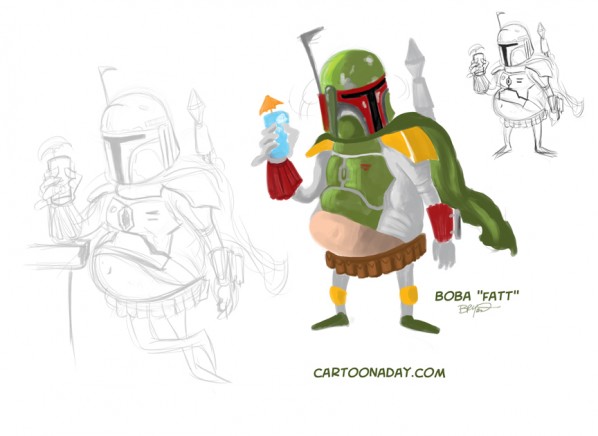 Boba Fett Is Boba Fatt Star Wars Cartoon
Sunday is supposed to be a light day, so I did a quick, speedpainting inPhotoshop of Boba Fett (Star Wars) as Boba Fatt. Hope I didnt upset too many Star Wars Fans.
More Cartoons Like This:
A cartoon painting of Star Wars Character Boba Fett as Boba Fatt.