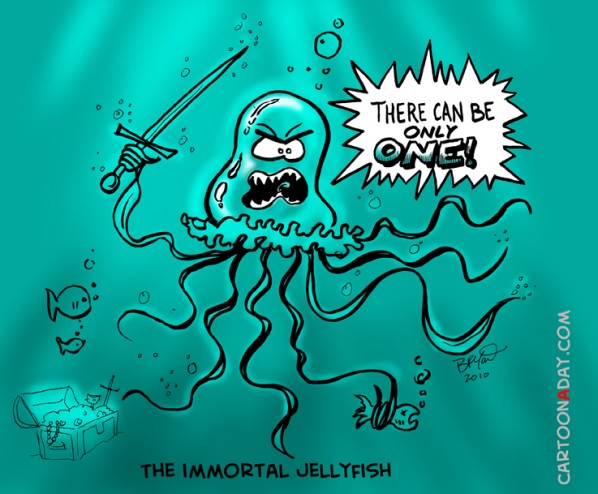 "There can be only ONE!"  The immortal jellyfish
I was turned onto this fascinating find by my good friend, Rob. It seems there's a oceanic jellyfish that can (and some say already has) live forever. For the film-reference-deficient, it's a take on the Highlander series. Here's the full story..
More Cartoons Like This:
There can be only one!
Inspiration:

Jellyfish, immortality, and the Highlander.