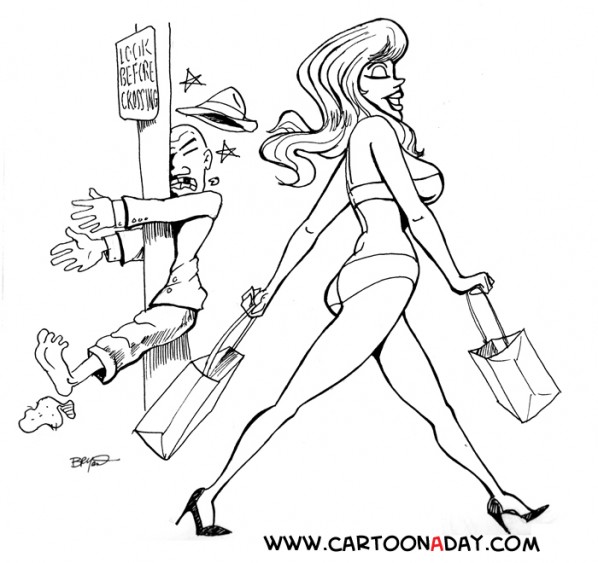 Look Before Crossing the Street Cartoon
Inspired by what I seem to remember populating the pages of MAD Magazine, a captionless moment in time. Don Martin was a genius and I'd in no way try to duplicate his style, but his work inspired this little sketch while flipping through some back issues.
More Cartoons Like This:
Inspiration:

MAD Magazine and the hilarious styles of the likes of Don Martin.
Media:

Straight Pen
Time:

What, Me Worry? Mad Magazine Cartoon.