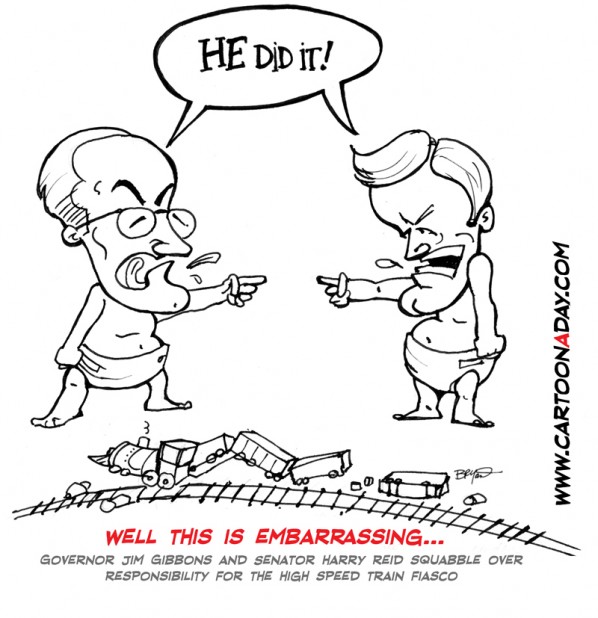 Las Vegas, Nevada, Jim Gibbons and Harry Reid squabble over high – speed rail.
Wow, talk about embarrassing an entire state. Read the full story here.
Mayor Jim Gibbons and Senator Harry Reid point the finger at each other in yet another example of two politicians blaming everyone and doing nothing.
More Cartoons Like This:
Harry Reid and Jim Gibbons as babies, squabbling over a train wreck and who was asleep at the wheel.