Feeling a little Twitter-y on a Saturday morning. Here's the Final and rough pencil sketch. Nice little quickie.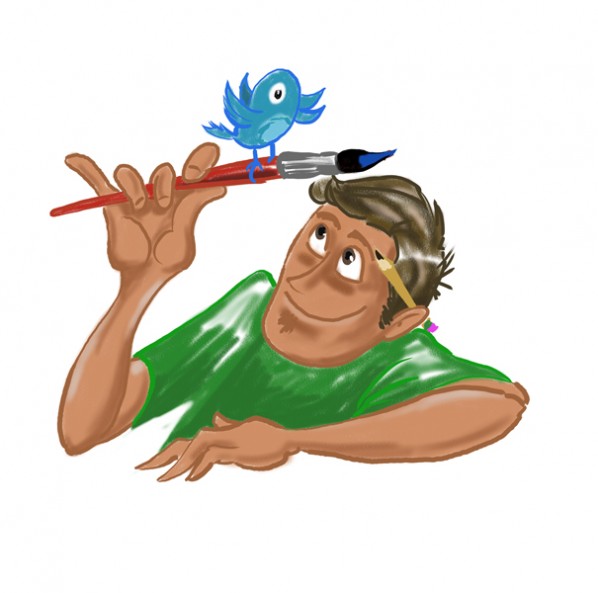 Aww..cute little Twitter Bird…
What if everything artists created on paper came to life? I'd be a bit like living in the Cool World. Remember that movie?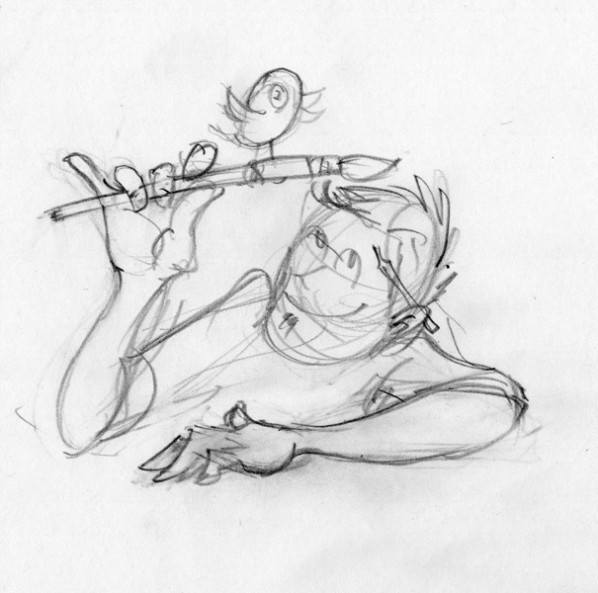 And as if you couldn't guess, here's the original sketch on paper.
It's basically a 60 second impression sketch. Nothing too complicated today. Enjoy.
More Cartoons Like This:
Quickly try to convey the artist in the act of creation, a Twitter bird! See the blue paint on the brush?
Media:

Pencil on paper, scanner, Corel Painter 11
Time:

Sketch 60 seconds, painting, 10 minutes