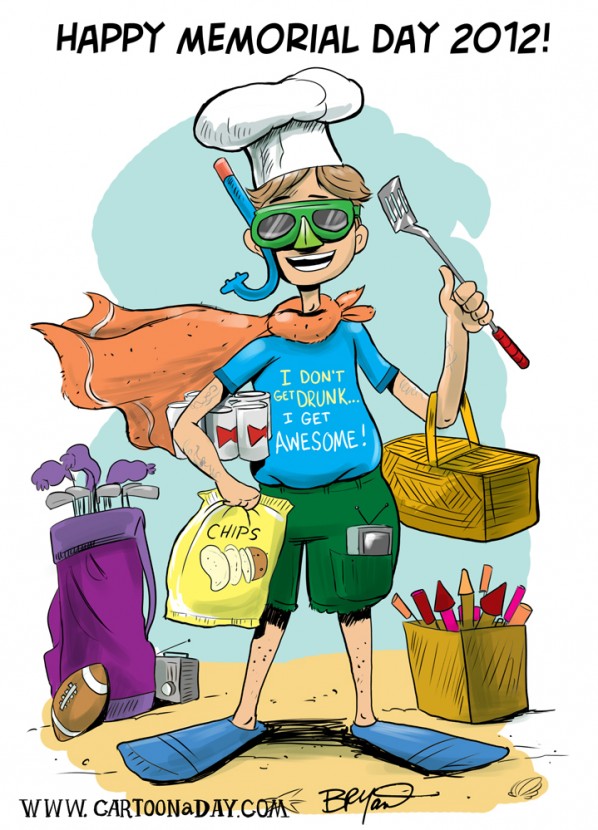 Happy Memorial Day Off
It's Memorial Day today! Did you get the day off or are you at work? Memorial Day is perfect for opening up your backyard pool, grilling burgers and hanging pout with friends and family. And don't forget, to remember why we have Memorial Day.
And here's where it all started only 60 minutes ago, the Memorial Day 2012 Sketch.
More Cartoons Like This:
A cartoon jack of all trades is preparing to have a great Memorial Day off. He is ready for many activities.