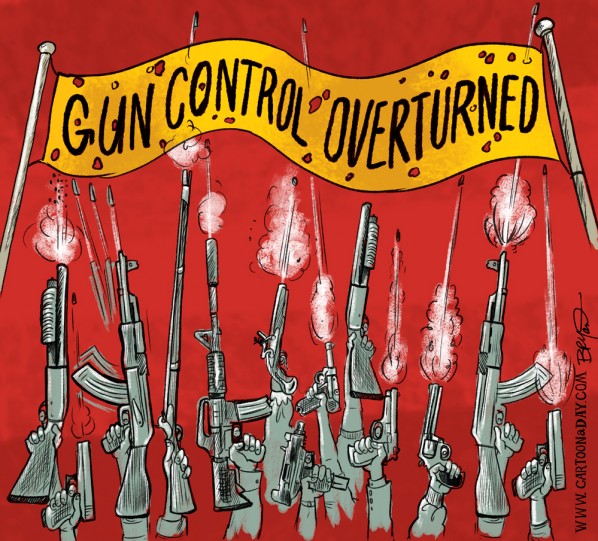 Gun Control Cartoon Overturned
Proponents of a new extended background check adding a new amendment, failed today to achieve enough votes. Despite Obama's impassioned pleas, and an outspoken voice from mass shooting victims' families, the measure still failed. So as far as gun ownership, and buying a new gun, nothing has changed for the American public.
More Cartoons Like This:
Inspiration:

Proposed Gun Control extended background check failed today.