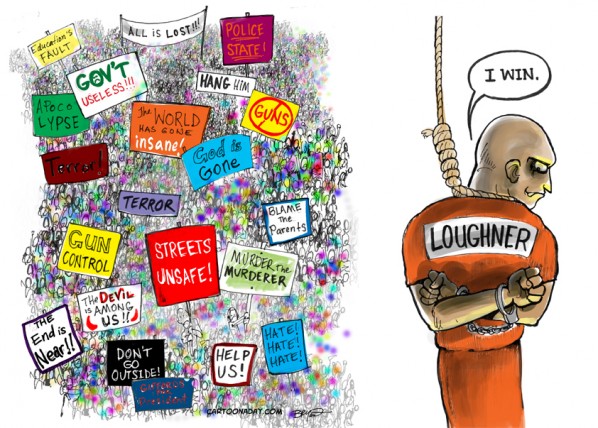 Loughner Sentenced by the Public
Folks are still, and for a long time to come, be mourning the tragic loss of 6 lives and the shooting of many more in Tucson, Arizona. This cartoon suggests the shooter. Loughner, as unbalanced as he must be-will only win in the end if his actions create public paranoia, hatred, terror, and the like. Don't let him win.
More Cartoons Like This:
Inspiration:

A serious illustration showing the last words of Loughner, as he is about to be hanged. The public is terrified.