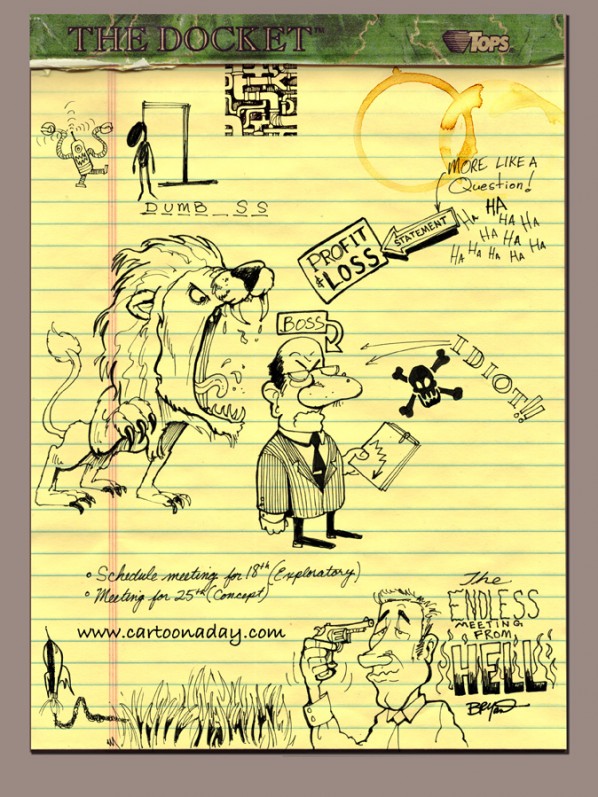 Meeting Notes Boss Doodle
He's a snapshot of my mind…the wandering doodles of a man stuck in what seemed like the world's most boring meeting. This legal pad doodle is straight from the brain, straight in pen and straight to you.
More Cartoons Like This:
Funny Office Cartoons drawn on a legal pad of paper. A boss cartoon is featured, almost eaten by a lion.