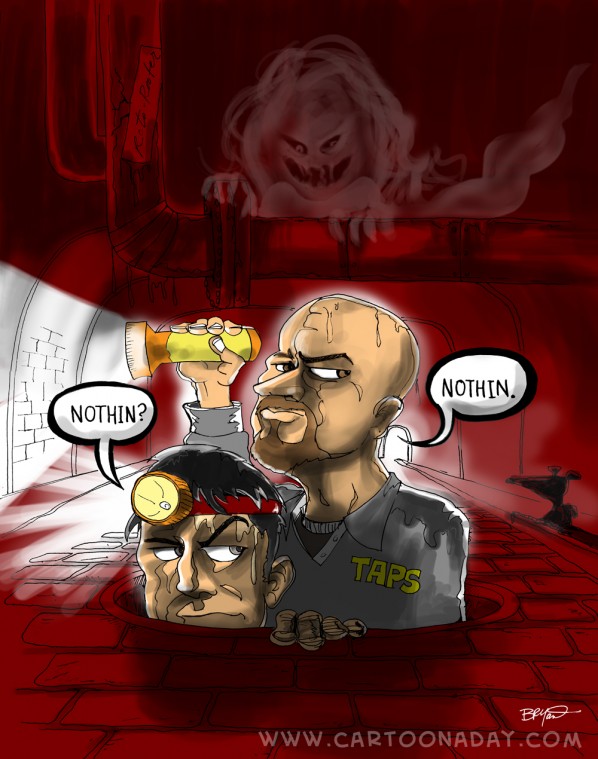 Ghosthunters Jason and Grant
You caught me, I'm a SyFy channel fan. I'll watch pretty much anything that hits that channel ( or listen out the corner of my ear) while I draw, paint, cartoon , etc. Alot of shows on SyFy are surprisingly terrible in production quality. It seems as though very good B actors have promised to show up on set, not knowing anything about the movie, and getting it done in a weekend…but maybe there's more going on that I, the average TV consumer, understands.
OF COURSE David Hasselhoff can act, and OF COURSE he can realistically lead a group of scientists in short-shorts on a militarized jungle raid against US Military giant Snake Experiments….OF COURSE! But I digress.
Ghosthunters is nothing like that. Two guys, Jason and Grant, are Plumbers by trade. In their part time, they investigate the paranormal. This cartoon / caricature is a 10 minute quickie, just for them.
More Cartoons Like This:
Ghosthunters Jason and Grant caricature cartoon of paranormal investigators searching through a dark sewer for ghosts.