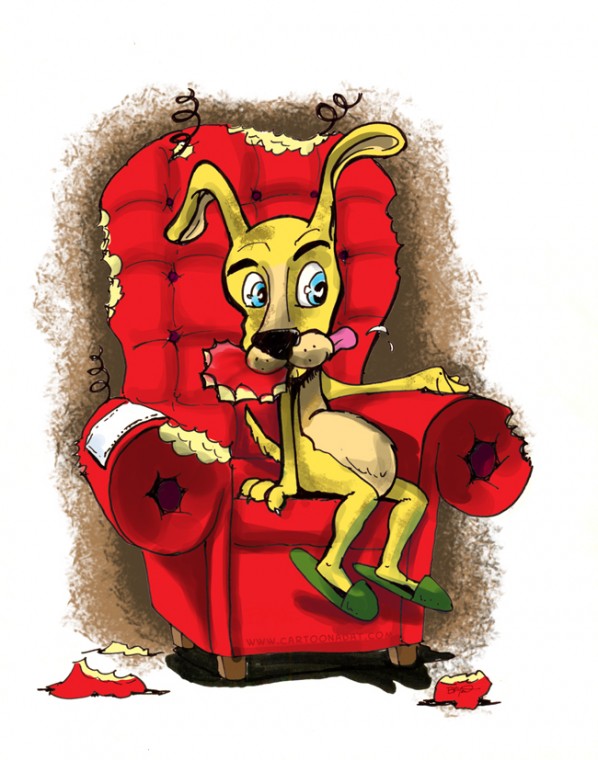 Did you dog eat yours too?
This quick dog cartoon was inspired by a conversation with my friend about choosing a new dog for ownership. I expressed my feelings as the ridiculousness of VOLUNTEERING to own a dog, but hey….to each his own. I have 3 dogs at home, and thats almost 3 too many.  I love my dogs when they behave, which is almost never. But this little carton pooch is for all the dog lovers (and haters) out there. I even made background color variations for ya!
-Bryant
More Cartoons Like This:
A cartoon drawing of a yellow dog on a stuffed chair or sofa. The cartoon dog has torn and chewed the red sofa.