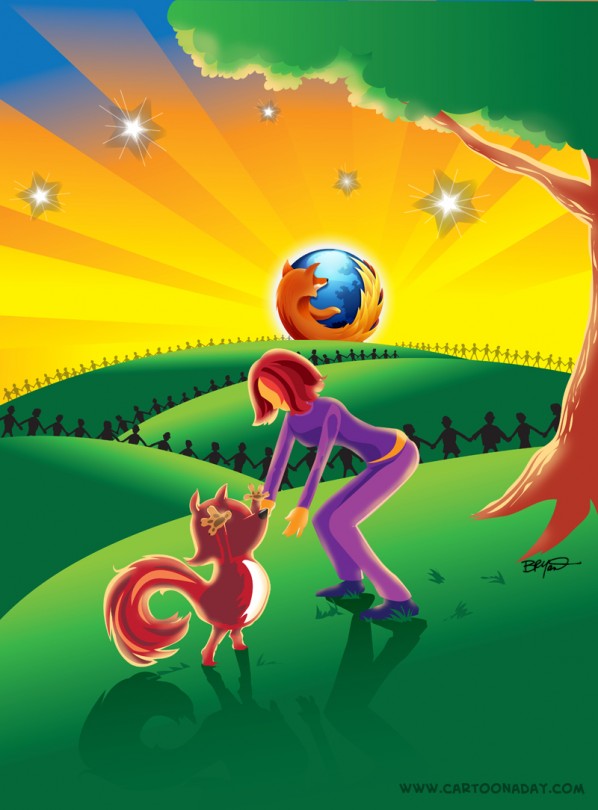 Firefox Turns 5 Years Old
Perhaps you hadn't heard, but yes it's true. The internet browser Firefox, which is gaining more popularity and marketshare, has finally turned 5 years old. They had an open submission, online contest for a poster depicting the birthday event. Here was my entry, which apparently sucked so badly they didn't even bother to write and tell my how bad. Anyhow, here it is for you to enjoy. Also, I've added just the little fox and girl after the post.
This was all created in Adobe Illustrator vector illustration program. No animals were harmed during the creation of this poster.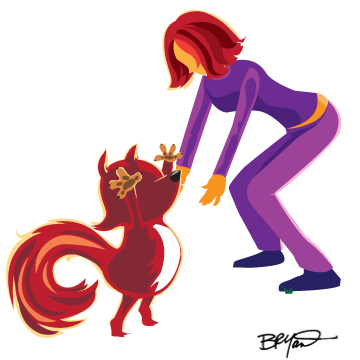 More Cartoons Like This:
A woman on a grassy hilltop reaches down to embrace the Firefox mascot. The sun is coming up and many people holding hands surround them.
Inspiration:

Inspired by Firefox 5 year birthday, persons who give of their time freely, and global feelings of goodwill and friendship.