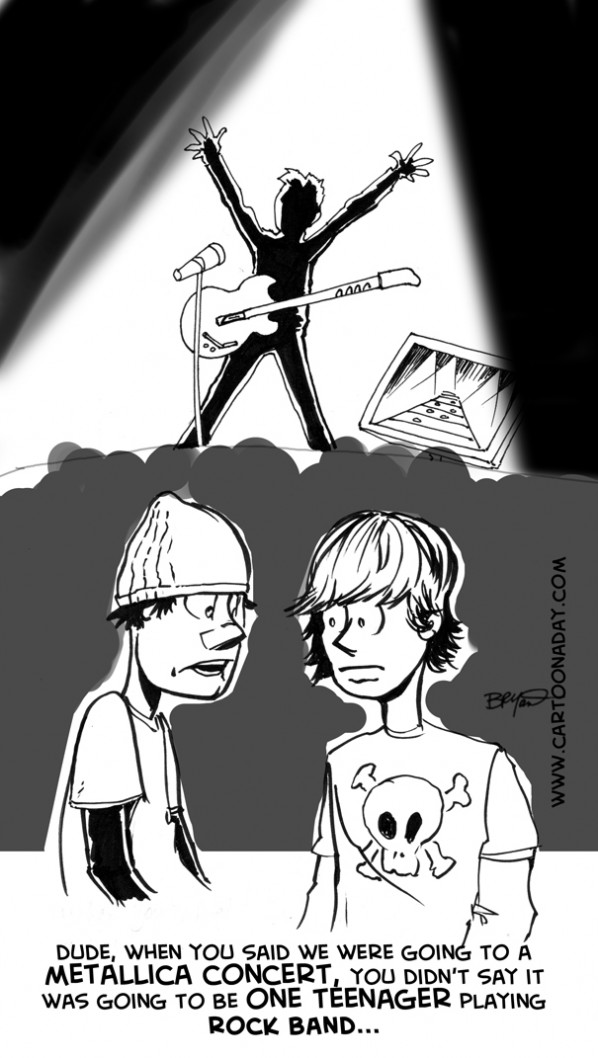 Dude, when you said we were going to a Metallica concert, you didn't say it was going to be one teenager playing Rock Band…
I wonder just how close we're coming to a situation like this. My kids love playing Rock Band, and as I pass by I enjoy hearing the tried and true rock classics. My only hope is that they don't ever confuse video game prowess with musical talent.
More Cartoons Like This:
Two teens attending a rock concert and are face to face in the crowd. One is commenting to the other about Rockband confusion.
Inspiration:

Inspired by Rock Band Video Game, Classic Rock used and abused for a video game, and what's the world coming to.
Media:

Pen on paper