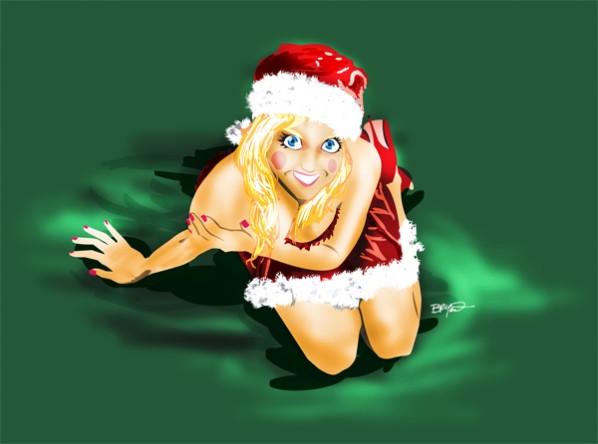 Santa's Little Helper Free Vector Artwork
I was playing around with some model shots I was ready to throw away, when I found one worth working a bit on. This is a quick model reference – Illustrator drawing of Santa's little helper. I've uploaded the native Adobe Illustrator Vector File Here, for you to download, play with , learn from, or distort to your heart's content. I can't say I'm very happy with my results and and I added highlights and shadows in Photoshop. Maybe you can pull it together better than I did. Enjoy!
More Cartoons Like This:
Inspiration:

Christmas time!
Media:

Adobe Illustrator™ and Photoshop™