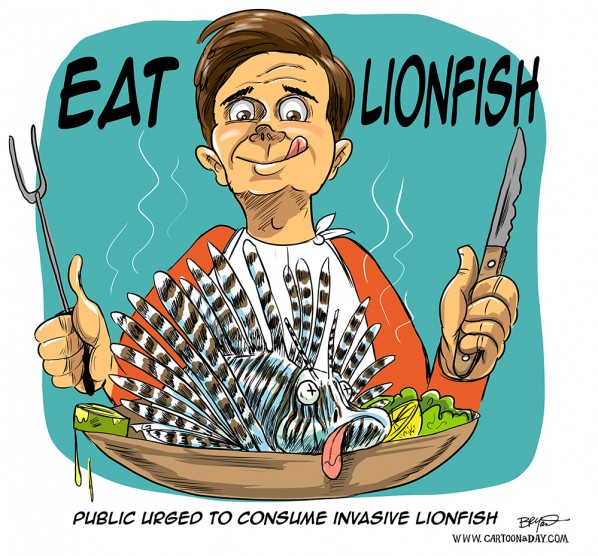 Eat Lionfish, Save the Reef
With some scientist claiming the Lionfish invasion of the Atlantic Ocean as the worst disaster the Atlantic will ever face, the public is urged to help hunt eat lion fish whenever possible.
Covered in venomous spikes, the lion fish have no known predators and are believed to have spawned millions from just a handful of the tropical fish released from Florida pet owners. Lionfish produce 30-40,000 eggs every few days and can reproduce at just one year old.
Feeding on up to 98 different species of fish, the Lionfish eats and never stops, so much that it gives itself liver disease.
The biggest problem with eating them is studies show that a whopping 42% of them tested contained detectable levels of ciguatoxin, causing ciguatera, a dangerous fish food poisoning. But some say the risk is worth the reward of saving the ocean and its reefs.