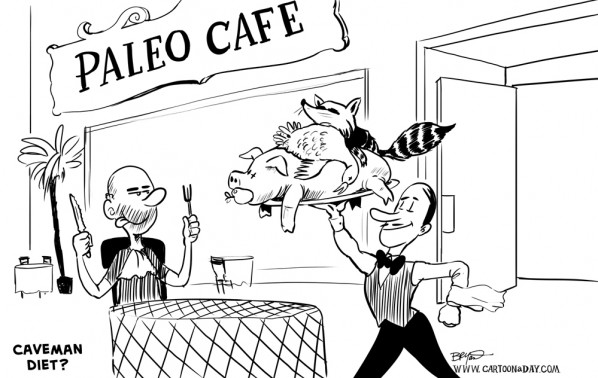 Paleo Diet- Eating Caveman Style
It seems eating "caveman-style" is all the rage right now. It means eating raw (yes raw) meat, butter by the spoonful and whatever else your 15,000 year old counterpart could gather. Bon a petit!
More Cartoons Like This:
Eating like a caveman is all the rage, if you can stomach it.