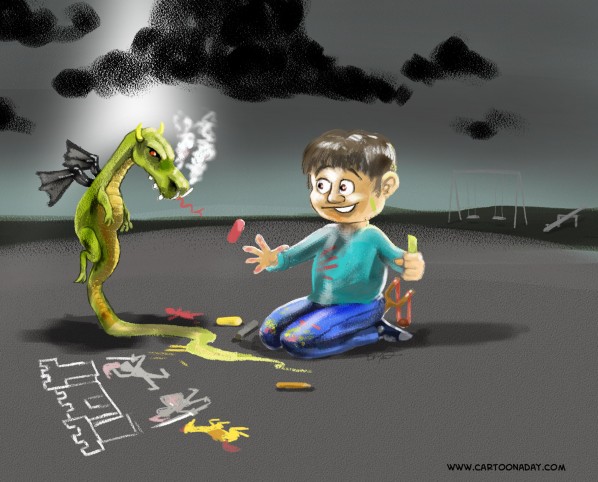 Sidewalk Chalk Drawing of Dragon Comes to Life
This popped in my head recently because it's always there. This is how I've felt as a boy and feel today…wishing what I drew came to life. This is possibly what every artist wishes for. Breathing life into drawings, then, is a kind of pursuit of our childhood. As children, we haven't yet filtered our perception. Kids don't understand why drawn things DON'T come to life.  I was scribbling on the sidewalk with my grandson, and here are some of the drawings that inspired the above digital painting.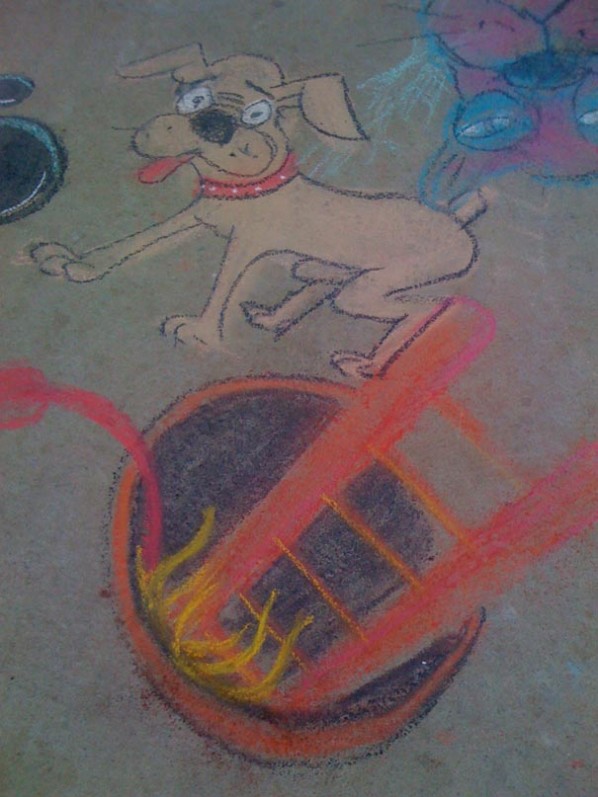 And here's an early stage of the chalk drawing: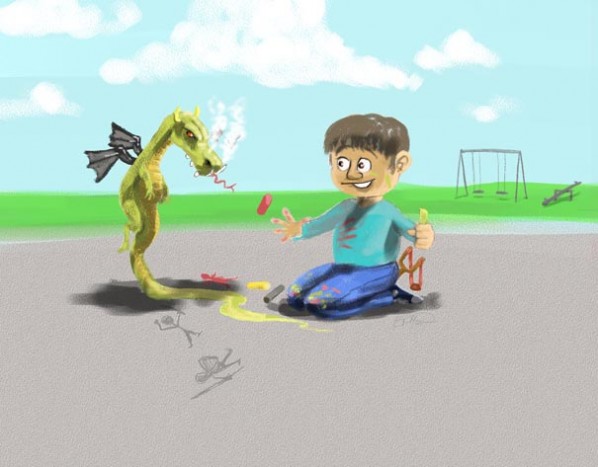 More Cartoons Like This:
A little boy drawing on pavement with chalk, discovers his drawing comes to life. The chalk drawing is of a dragon.