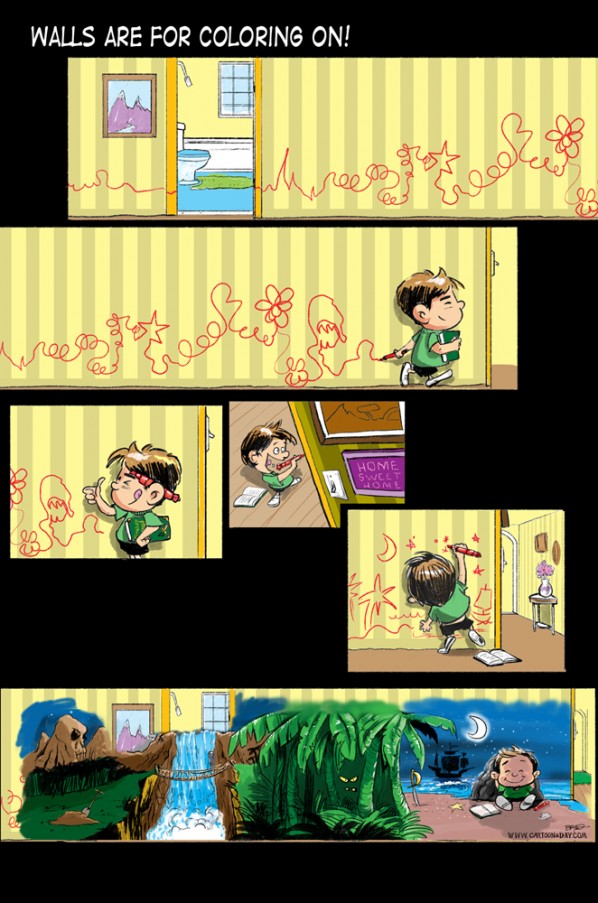 Childhood Walls are for coloring ON!
Perhaps this is a child of yours, or perhaps this is YOU. Whatever the case, we've all tried drawing on the walls at least once, then we were told never to do it again. Meh, thats the way life works. You start out with no inhibitions, you go for the things you love, then life tramples on them, forcing you to work your daily ass off hoping that in your retirement years you'll be able to recapture some of your childhood.
But you won't hear that from me! Grab a marker or crayon and visit your nearest, blankest wall…you'll surprise yourself at how much fun you can have.
More Cartoons Like This:
A fun cartoon featuring a boy at play, coloring on the walls of his home. The boy uses the drawings to escape into fantasy.