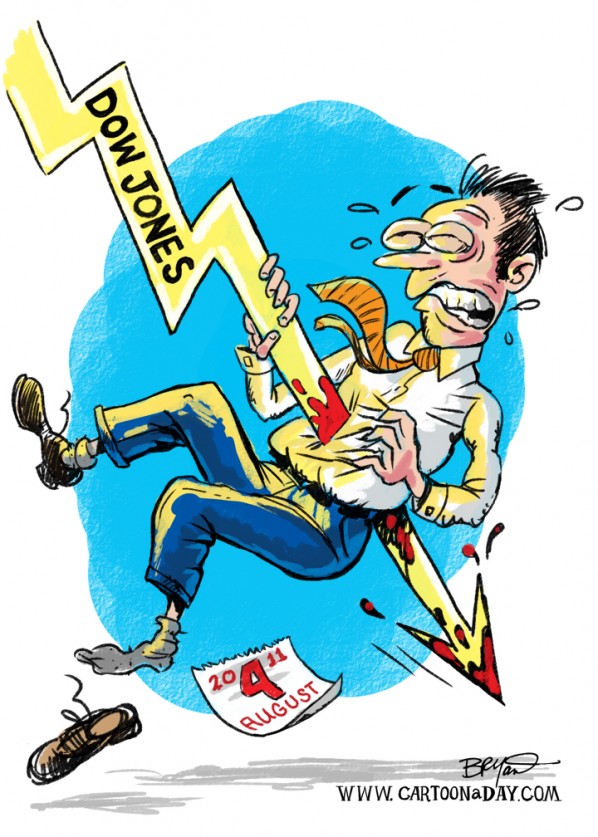 Dow Jones Drops over 500 – Stock Market Cartoon
Not since early 2009 has the Stock Market dropped so much, so suddenly. This amounts to about 4.3%, but it's big to the numbers guys. The sudden drop in the stock market (analysts say) is a reflection of America's sentiment towards the future and the debt crisis.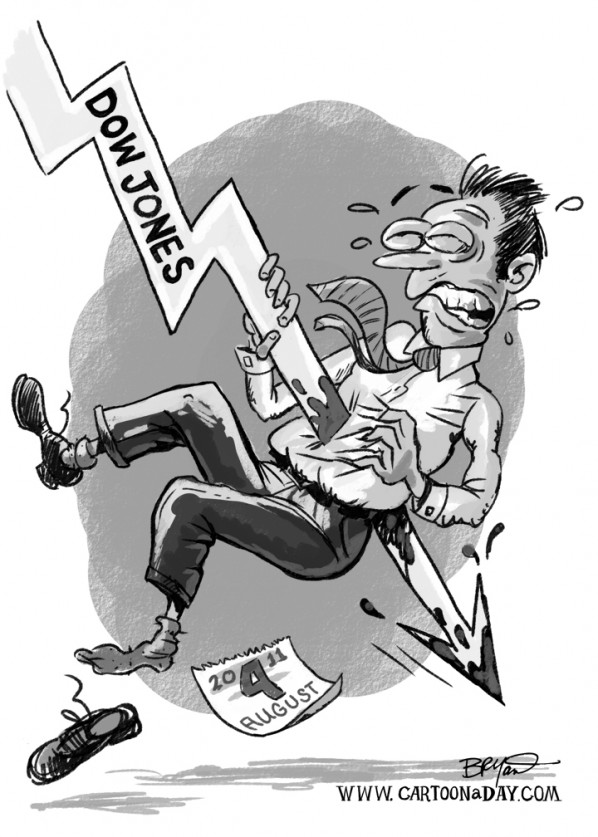 More Cartoons Like This:
A daily carton featuring a cartoon Stock Broker being pierced through the heart by a dropping stock market trending arrow.