Kid Imagination – Shadows Tell the Truth Cartoon
Wouldn't it be wonderful if your shadows revealed what you were really thinking? Sergio Aragones ( Mad Mag genius illustrator) used to do a series called "The Shadow Knows". I think he'd appreciate this.
And here's the initial sketch: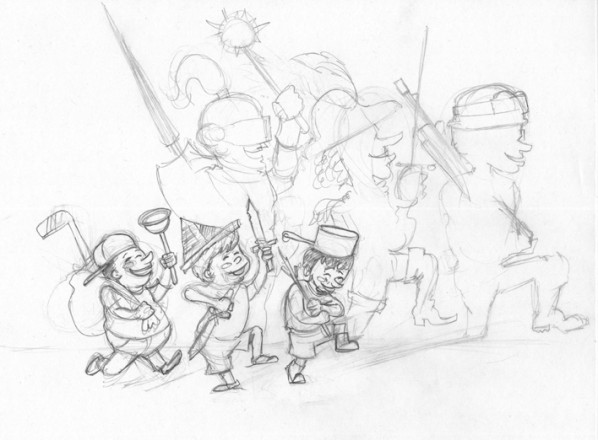 More Cartoons Like This:
A cute cartoon illustration of 3 boys dressed in homemade costumes. The wall shadow reveals what they are imagining.