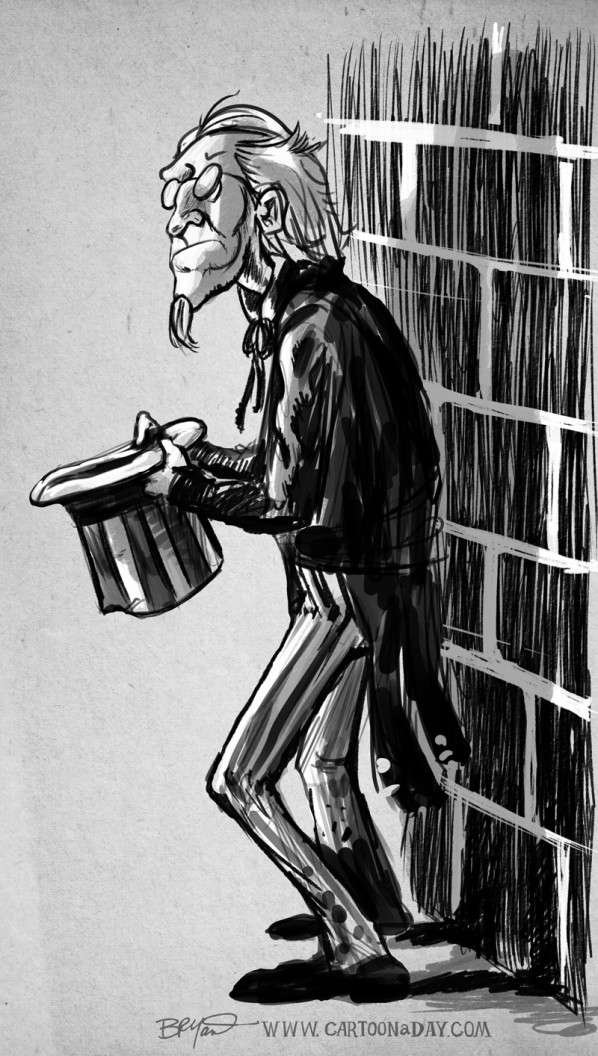 America Loses Its AAA Credit Rating: What now? – Uncle Sam Handout Political Cartoon
The Dow Jones dropped 500 Points. American Credit is in a bad way. What does this mean for Americans and our future?
More Cartoons Like This:
A daily cartoon featuring Uncle Sam holding out his hat as if he were a beggar. The U.S. credit future is uncertain.