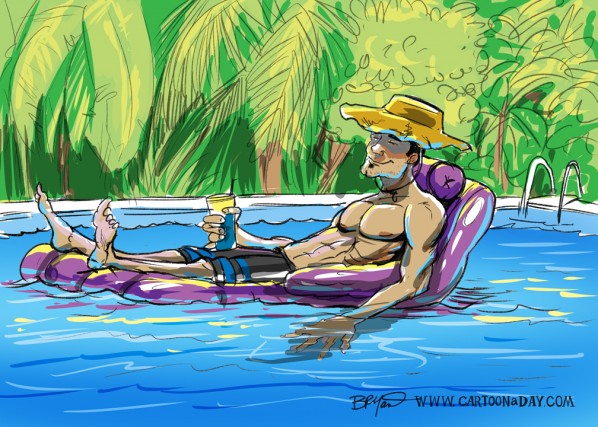 Summer Sunday Pool Relaxing Cartoon
No news is good news (today). It's Sunday in Las Vegas and hot, about 110 degrees. And nothing beats nothing to do while floating in the backyard pool with a cold drink.  I don't often do self-portraits, but I wasn't really motivated to do a news cartoon today, so you get what you get. Enjoy.
More Cartoons Like This:
Daily cartoon featuring the artist relaxing on a lounge chair floating in the pool. The summer heat is foiled by relaxing in the water.