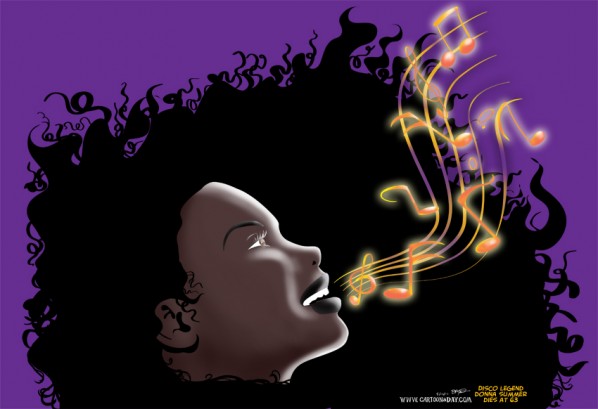 Disco Legend Donna Summer Dies
In a string of recent celebrity deaths, Donna Summer is perhaps the most recent. Donna Summer was a DISCO legend, who died at 63 after a battle with Cancer. Also died today, Robert F. Kennedy Jr.'s ex-wife May was found dead from suicide.
Grammy-winning Donna Summer was perhaps best known for hits such as "Last Dance", "She Works Hard for the Money", and "Bad Girls'.
Disco Legend Donna Summer Dies Illustration Variation
More Cartoons Like This:
An illustration tribute to Discol Legend Donna Summer. Donna Summer sang many hits from the 1970's and 80's.