Cartoon A Day-A Year in Review Poster
Every so often, usually each quarter, I muster up a few hours to compile a poster containing a sampling of my favorite Cartoons A Day. This poster template I've used before, and is 8 feet tall. I show a low-res sample of what will be a giant banner. This collection illustrates about 4 months worth of daily cartoons, all by one man (me). Enjoy!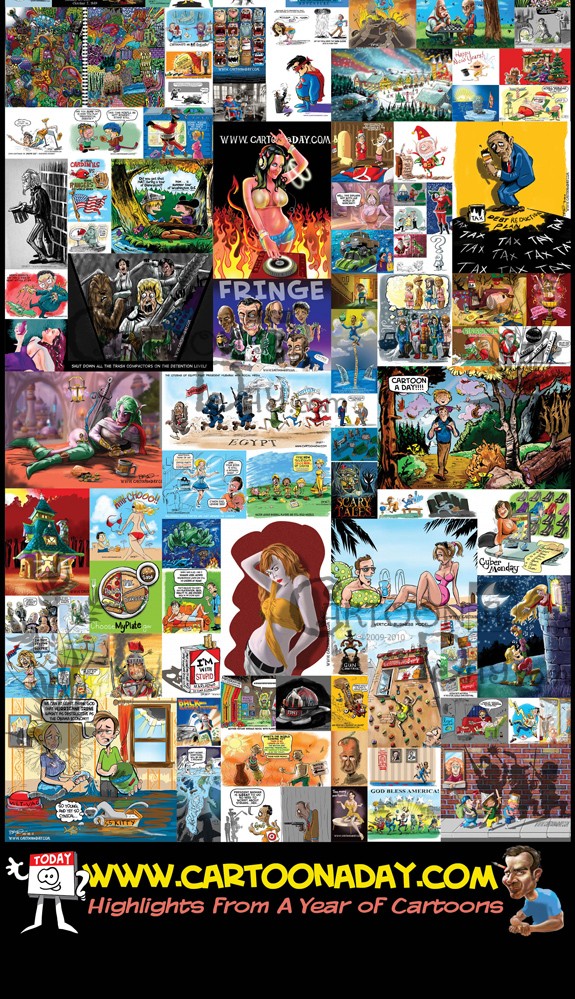 More Cartoons Like This:
A giant poster-collage of Bryant Arnold's cartoons a day. This poster is 8 feet tall.