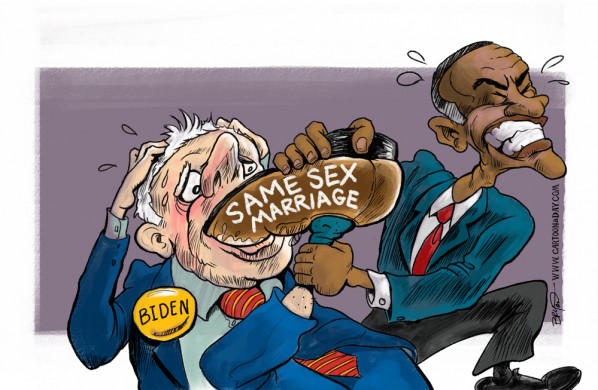 Obama Reluctantly Supports Same Sex Marriage
Thanks to an interview slip-up by Vice President Joe Biden, President Obama finds himself forced to openly endorse Same-sex marriage, lest he oppose his teammate. In today's cartoon, President Obama attempts to help pull the same-sex foot out of Biden's mouth.
And for my Political cartoon fans, here's the original sketch for today's Same Sex Marriage Cartoon.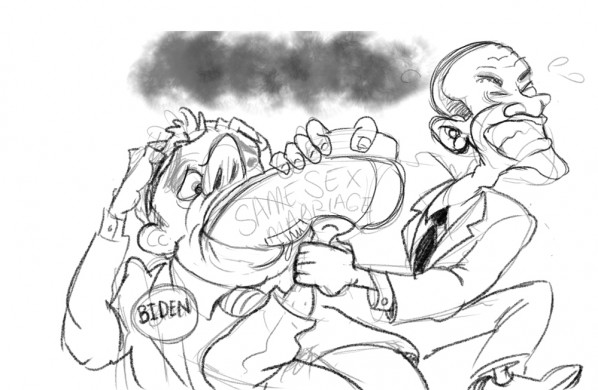 More Cartoons Like This:
Inspiration:

A 2012 political cartoon of President Obama pulling Biden's foot out of his mouth.