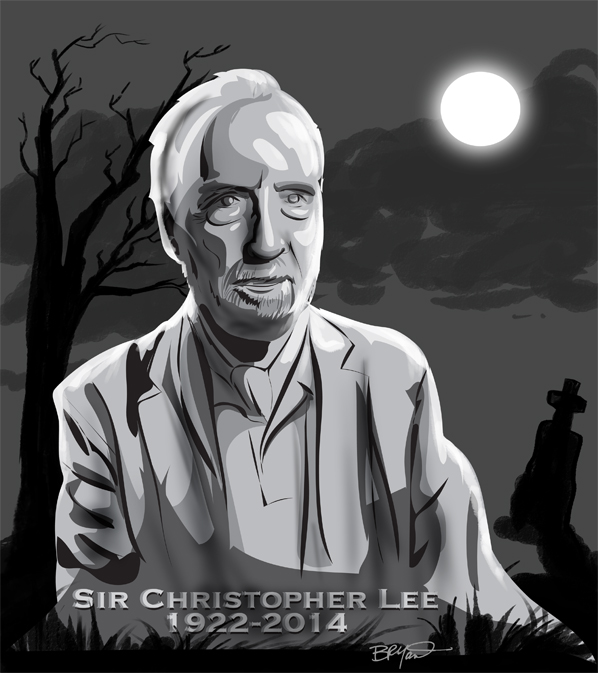 Acting Legend Sir Christopher Lee Dies Gravestone
Sadly, Actor Christopher Lee died last night at the age of 93. Lee was most recently acclaimed for his performances in the Lord of the Rings Trilogy, as well as recent installments of Star Wars. But my personal favorite role of his was as the villain in the James Bond- The Man with the Golden Gun.
I honor him and his achievements with his likeness in stone.
More Cartoons Like This: