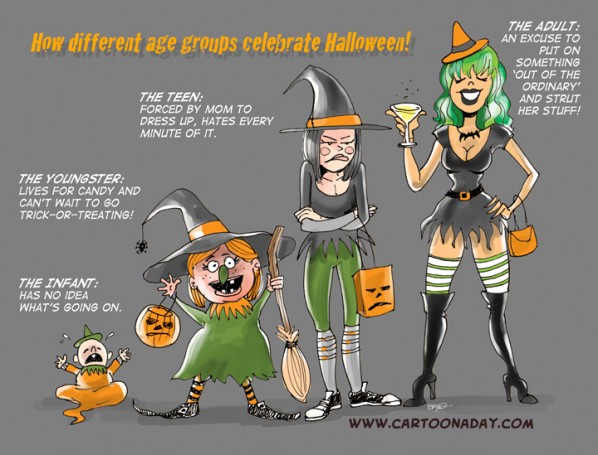 Different Age Groups Celebrating Halloween
The Infant: Has no idea what's going on.
The Youngster: Lives for candy and can't wait to go trick-or-treating.
The Teen: Forced by Mom to Dress Up, hates every minute of it.
THe Adult: An excuse to put on something 'out of the ordinary' and Strut Her Stuff!
More Cartoons Like This:
A Cartoon showing how different age groups celebrate the Halloween Holiday. From Infant to Adult is shown.