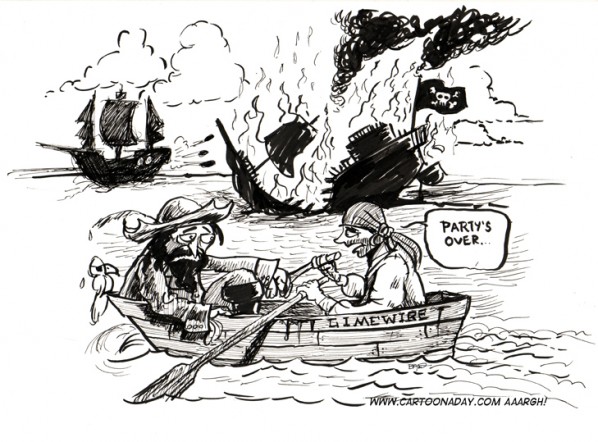 Pirate Limewire Ship Sinks
In case you haven't heard, the popular peer-to-peer filesharing network LIMEWIRE has a court ordered injunction against its use. No more free, illegal, music and software downloads. But over at the piratebay.org….
This cartoon was a quick, brush and ink-only sketch. Enjoy!
More Cartoons Like This:
Two Limewire pirates abandon a sinking ship into a dingy. The pirates understand the free software piracy is over.