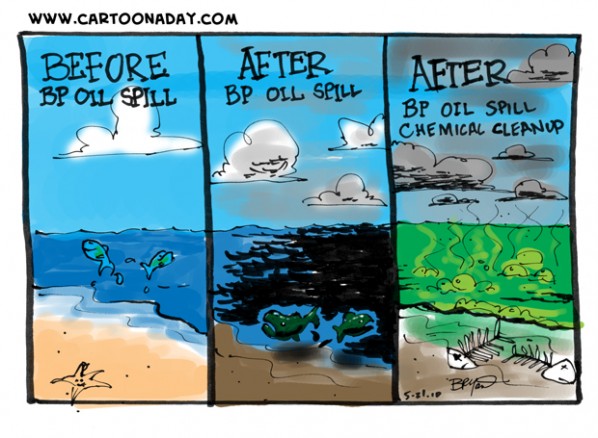 BP OIL Spill Cleanup Scrubbed
Today's cartoon over coffee is on British Petroleum's oil spill disaster. The gov't is telling them to STOP trying to fix the problem with chemical. Turns out the cleanup chemicals are WORSE than the oil…who knew?
More Cartoons Like This:
Cartoon strip showing the effects over time of an oil spill. Highlights British Petroleum Cleanup efforts.
Inspiration:

Morning coffee that tasted like sludge, and bad news for BP