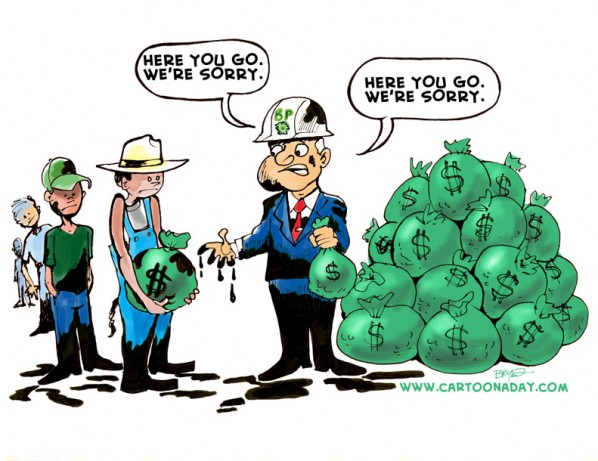 BP Oil Executives Cleanup by Payoff
Well, this really hasn't happened  yet (and possibly won't). . . British petroleum paying those injured by the man made Gulf Coast Oils disaster. But I'm thinking many folks will get a big payoff from BP in the form of cash for ruining their environment, their produce, their jobs or their industries. I have no doubt someone will get paid, just a matter of whom and how much.
I guess only time will tell.
In the meantime, enjoy the BP Exec handing out big bags of cash.
More Cartoons Like This:
British Petroleum Executive is handing out cartoon bags of cash. There is a line forming for the payoff.
Inspiration:

Inspired by the Gulf Coast Oil spill disaster and what happens during the coming cleanup.