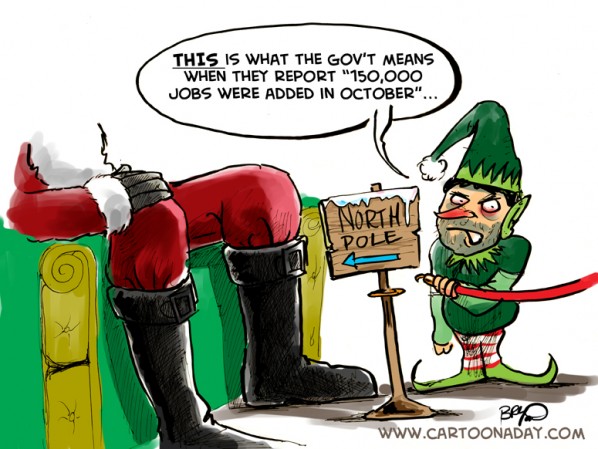 150000 New Jobs in October!
"THIS is what the Government means when they report "150,000 Jobs were added in October…"
This seasonal hire doesn't look thrilled to be working Santa's Village. But in this economy, who can complain? I draw cartoons for Christmas sake! (And get paid Nothin to do it too!).
Anyway, if you are fortunate enough to have a job, keep it. If you don't have a job, keep your spirits up and keep looking. I have my fingers crossed. God Bless
-Bryant
More Cartoons Like This: