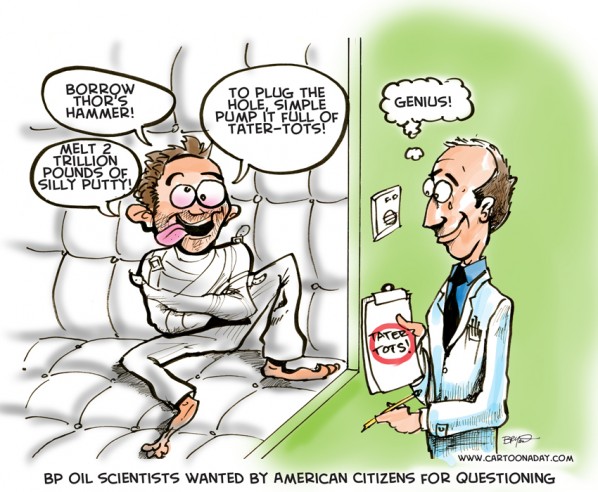 BP Genius Scientists Wanted for Questioning
I drew up today's cartoon because I'm wondering what genius is in charge of fixing the Gulf Coast Oil Spill Disaster. I wonder exactly who he is and what, if any, his qualifications are. Has nothing like this ever happened before? And if not, didn't they have a backup plan? They've tried stuffing GOLF BALLS down the spill, a TOP Hat, A TOP KILL and more…still no results. Now they're telling us it's gonna be August at the earliest for a fix. (Sigh of frustration). I may be in a more cheerful mood tomorrow eh?
More Cartoons Like This:
A disturbed man in a straight jacket and padded room has funny rants. A doctor outside the window listens.
Inspiration:

Inspired by the lack of progress on the Gulf Coast oil spill disaster