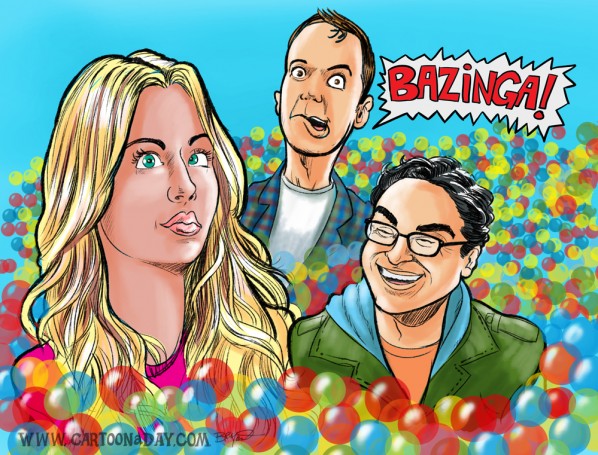 Big Bang Theory Cartoon Cast-New Season Starting
Fans of the Big Bang Theory can say welcome back . . . soon. The Big Bang's new season starts the 27th. In this Big Bang Theory cartoon, Sheldon, Leonard and Penny await events in a fun zone ball pit (inspired by the episode with a similar scene).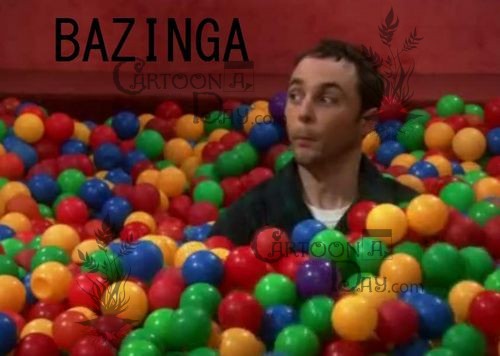 More Cartoons Like This:
Penny, Sheldon and Leonard from the Big Bang Theory TV Show are cartoons in a ball pit. Sheldon shouts BAZINGA!