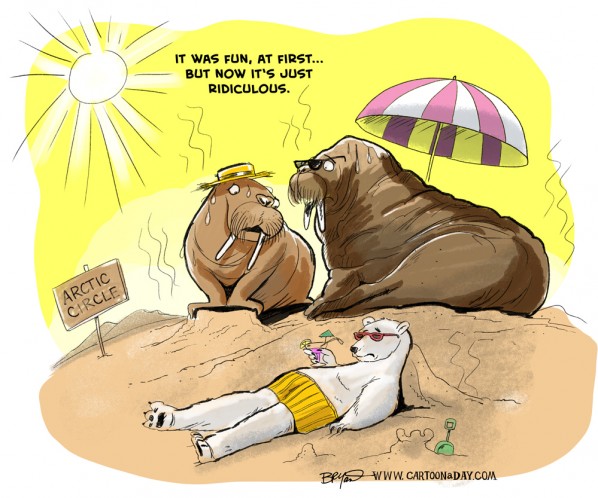 Arctic Sea Ice Record Low Cartoon
Yes, it's true: Arctic Sea ice has melted lower than ever recorded. The amount of Arctic Sea Ice is lower now than ever in the 33 years of satellite records, falling below 4 million square miles.
The bottom line: It will most likely affect the climate around the entire globe.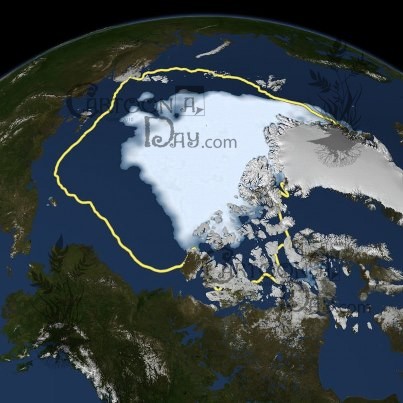 (Photo: Sept. 16, 2012 – NASA/Goddard Scientific Visualization Studio)
More Cartoons Like This:
Arctic animals such as the walrus and polar bear lounge in the sand that once was the North Pole. Global warming serious threat.