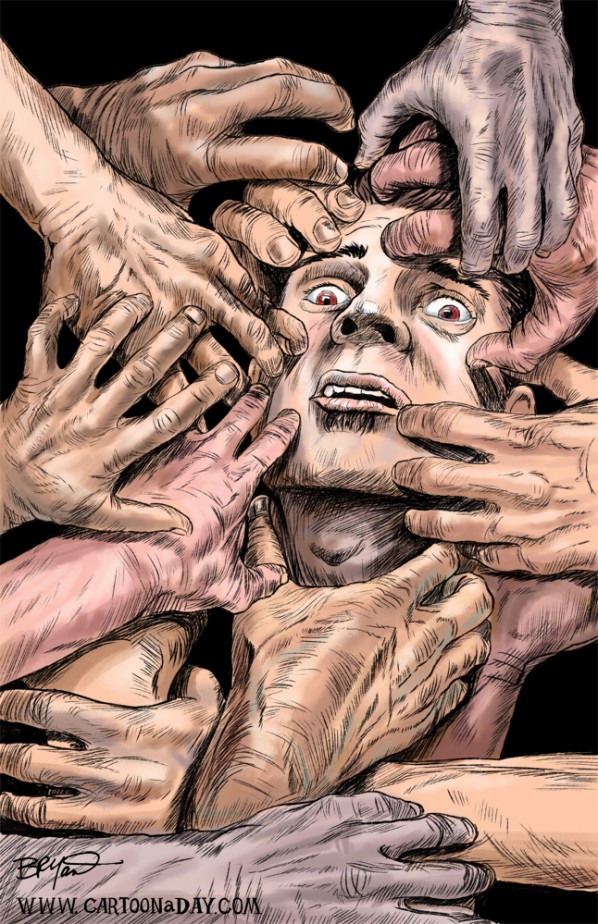 Artist Self Portrait Hands Choking Face
And for my art fans and artist friends, I share some of the stages of illustration.  Below is the gray-wash step , the original ink-only stage, and the hastily-created iphone reference of my own hands, imported and arranged in photoshop.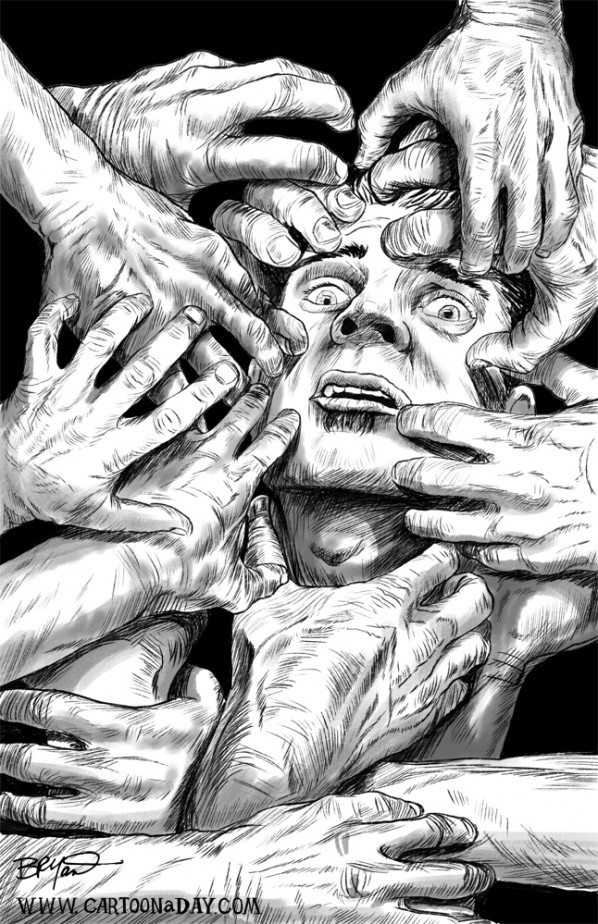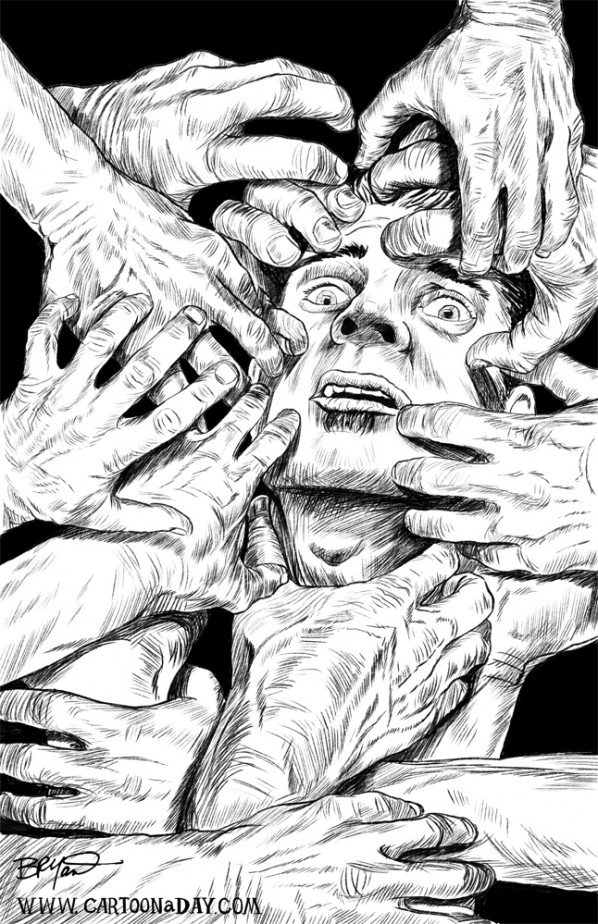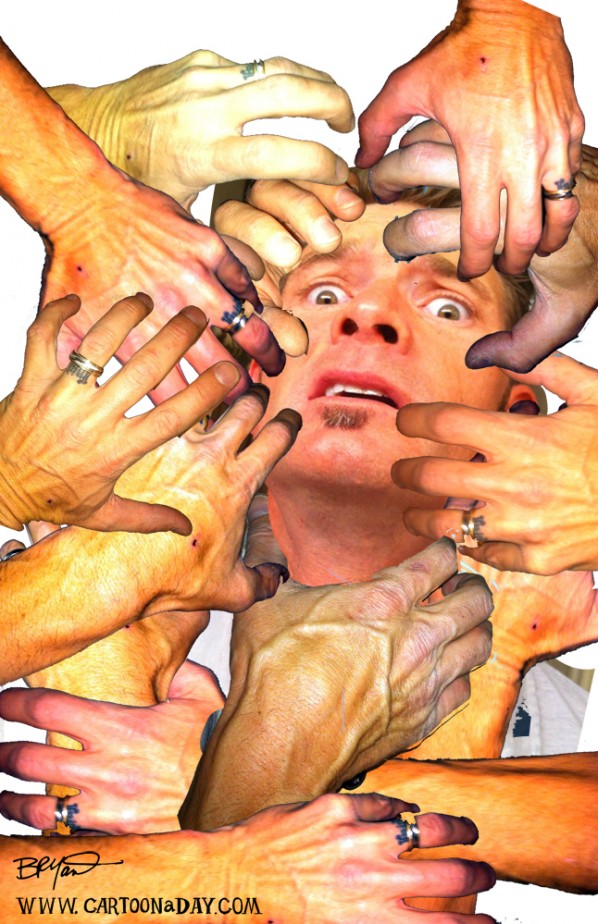 More Cartoons Like This:
A creative self-portrait of artist Bryant Arnold featuring his hands as models for the illustration.
Time:

Draft: 20 Minutes, Ink: 1 hour, color wash: 10 minutes