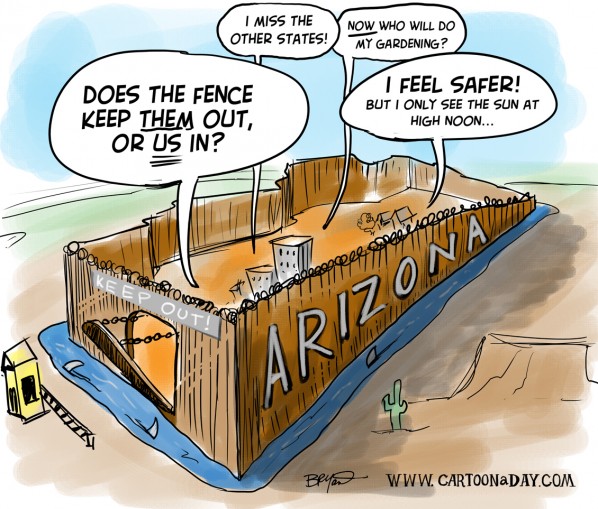 Arizona to Build Border Fence – Cartoon
Yep, as crazy as it sounds, a new law in Arizona gives them the right to build a pedestrian-stopping fence along the border—if they can raise the cash themselves. As bad as things get in the U.S., I'm comforted by the thought: "At least I don't live in a place where they build walls around public spaces.
If you don't believe me, here's the USA TODAY story.
More Cartoons Like This:
Illustrated news story featuring Arizona's new Law allowing a Border Fence. How would you like to live inside a fenced-in State?