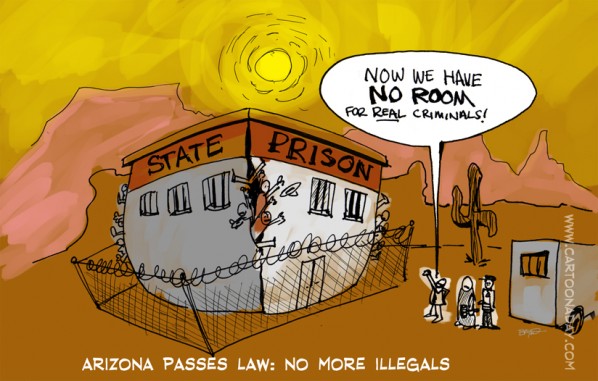 Arizona Immigration Law
Can you believe it? Soon you can be stopped and questioned in Arizona if you look even a little bit Spanish / Mexican. Needless to say it's become a huge deal in political news, so don't expect this problem to die down anytime soon.
More Cartoons Like This:
Arizona opened its legislative mouth and inserted its enormously out of control foot. Arizona says no to immigrants.
Inspiration:

Inspired by human rights and the lack thereof in Arizona politics