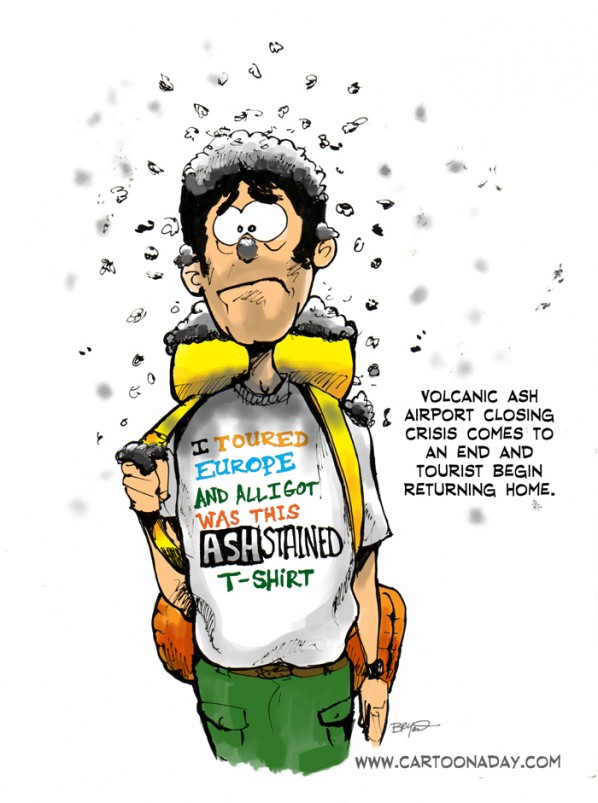 Europe Travelers Under Layer of Ash
The volcanic ash-airport closing-crisis has come to an end. Travelers are now allowed to return home as airports in Europe open for business again. Still no telling how much residual damage the volcanic ash left over will do to the country.
"I toured Europe and all I got was this ASH STAINED T-shirt"
More Cartoons Like This:
A backpacking traveler is covered in gray volcanic ash. He wears a sad look and a funny t-shirt about his travels.
Inspiration:

Inspired by traveling Europe, Volcanic Ash, stranded in airports.