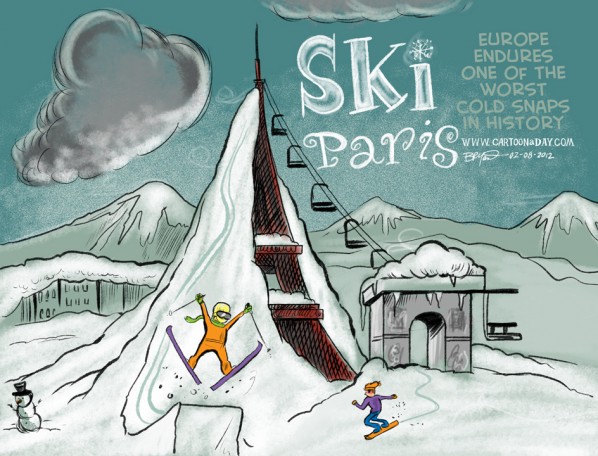 Cartoon Europe Suffers Record Cold Snap
SKI PARIS! Europe endures one of the worst cold snaps in history.
The Danube River is so clogged with Ice, all shipping has been suspended. THe Danube is Europe's main commercial waterway, winding 1,777 miles. Hundreds have been killed and thousands have been trapped since the record-breaking deep freeze that hit in January.
More Cartoons Like This:
Inspiration:

Cartoon skiers ski down slopes of the Eiffel Tower in Paris, France. Europe endures a history making cold snap.