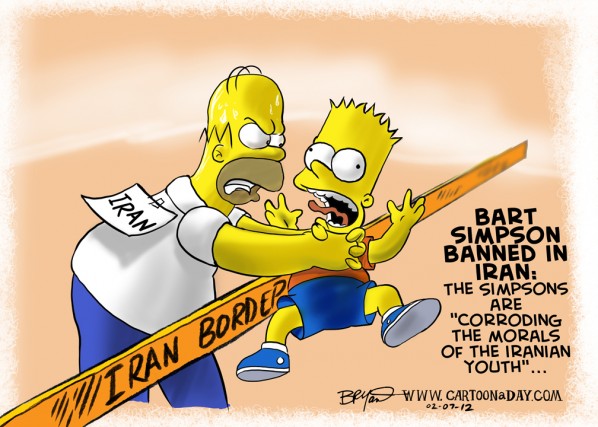 Cartoon Bart Simpson Banned in Iran
Bart and the rest of the Simpsons from the tv cartoon "The Simpsons" joins Barbie (the doll) in being actively banned from IRAN. An Iranian Official said today, " The Simpsons are corroding the morals of the Iranian youth". Tehran has begun a crackdown on toys based on the Simpsons, along with the already existing ban onBarbie Dolls.
Officals claim the youth are becoming infected by "Western INtoxication".
More Cartoons Like This:
Inspiration:

Bart and the rest of the Simnpsons are banned in Iran. Iran believes youth are intoxicated with Western ideals.