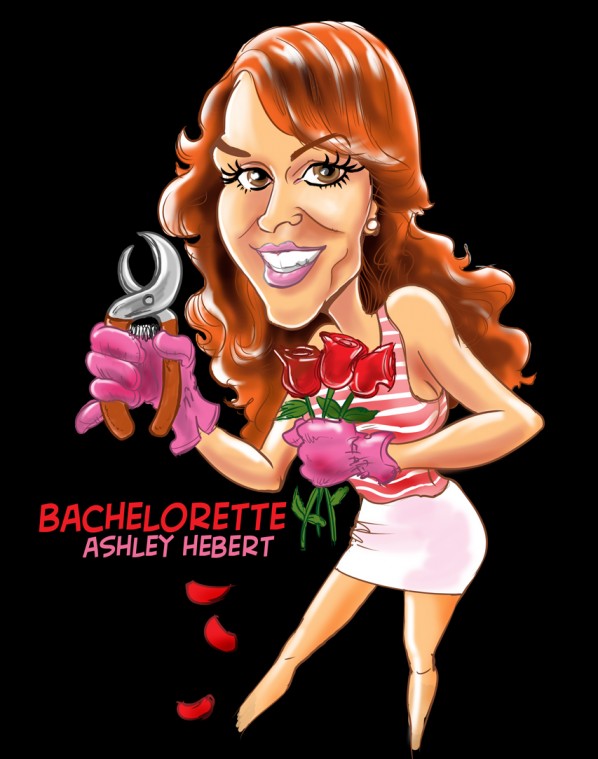 Bachelorette Caricature – Ashley Hebert Cartoon
Today's cartoon is a quickie of TV Personality Ashly Hebert. Ashley is the maneater-judge-jury-and executioner pf the tv game show Bachelorette. Apparently real men (or men-like actors) vie and compete for the attention of an already jilted female personality known as the Bachelorette. I think it's a spinoff of another similar tragedy called the Bachelor, but I'm not certain. Anyhow, if you're a fan, you'll recognize Ashley, and her rose theme.
More Cartoons Like This:
Inspiration:

TV Personality Ashley Hebert caricature. Ashley holds pruning shears and three roses.