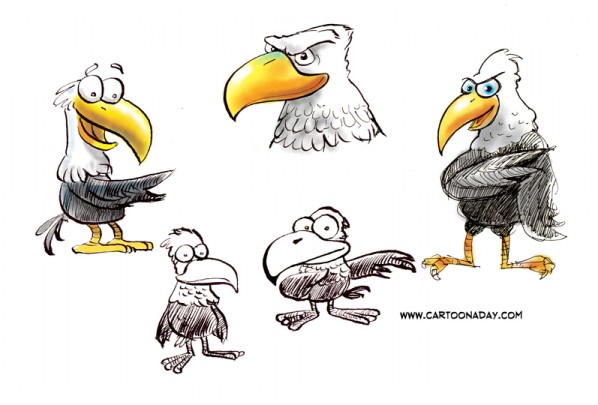 American Eagle Icon Cartoon
So I was bored and not really in a cartoon mood so I decided to draw a study of American Eagle / Icons from other artists. Most political cartoonists use them for depicting "America" in iconic format. The left one is Daryl Cagle's  (my favorite). Anyway, here you go.
More Cartoons Like This:
Cartoon study of American Eagle Cartoons.